Homecoming at Iowa began in 1912 and has stood as one of the most longstanding traditions at the University of Iowa.
Homecoming week brings together students, faculty and staff, future Hawkeyes, and alumni from across the world in celebration. From the construction of the Corn Monument and the naming of Royalty, to the echoing cheers and the Iowa Fight Song at Kinnick Stadium, Homecoming week creates experiences that last a lifetime.
In 2021, as the Hawkeye community grows and evolves, our traditions continue to move forward. Join us once again as Iowa City turns black and gold and comes together to unite as Hawkeyes. On Iowa; Go Hawks!
2021 Homecoming Parade Livestream: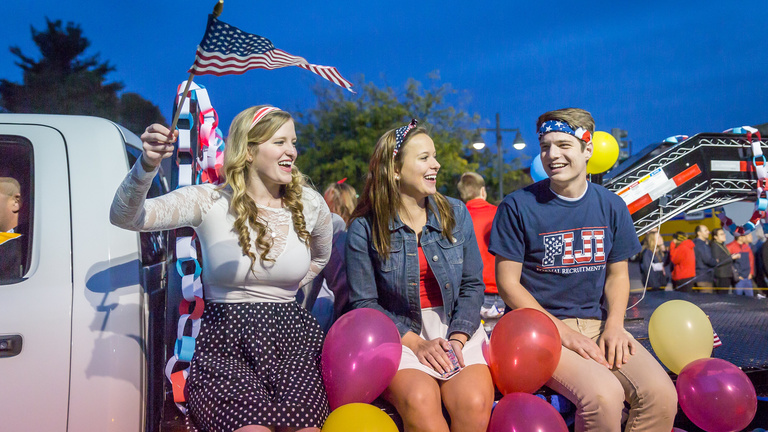 Each year, we welcome Hawkeye Alumni back home to Iowa City to celebrate alongside more than 15,000 spectators that come from around the world to watch the parade.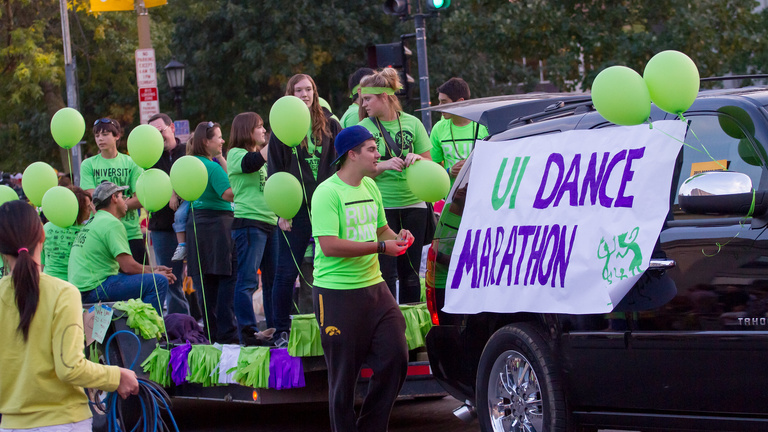 Homecoming at Iowa will select two applicants to each receive a scholarship to be presented during Homecoming week!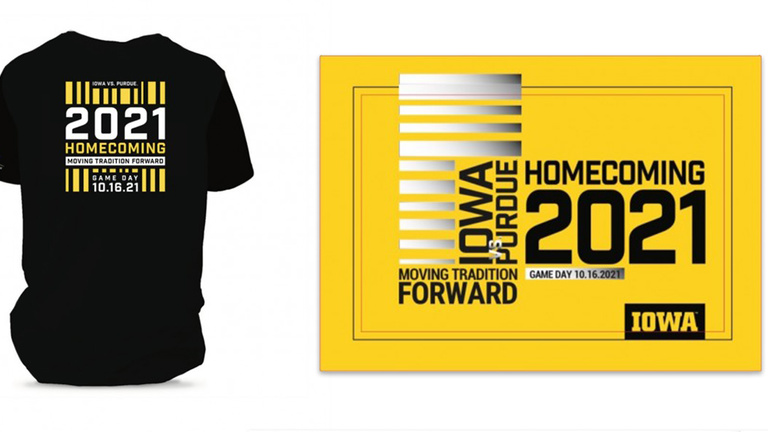 The Iowa Hawk Shop has Homecoming t-shirts and buttons for sale in-store. Visit the Hawk Shop in the ground floor of the Iowa Memorial Union to purchase.