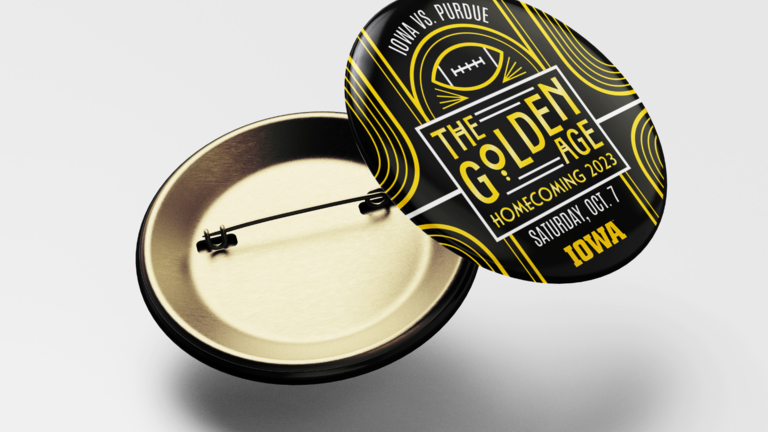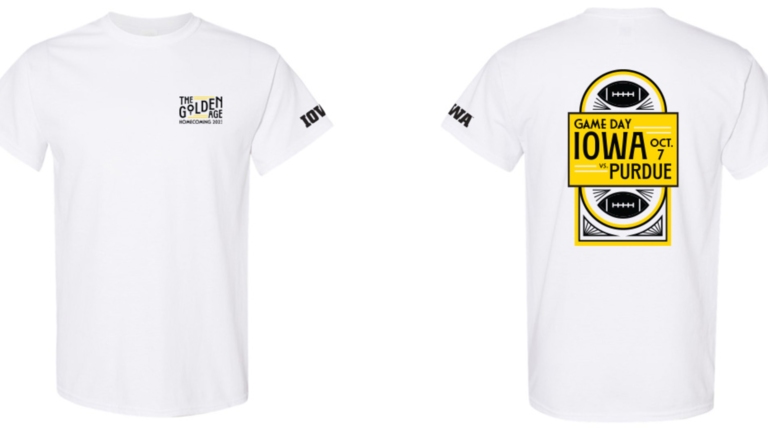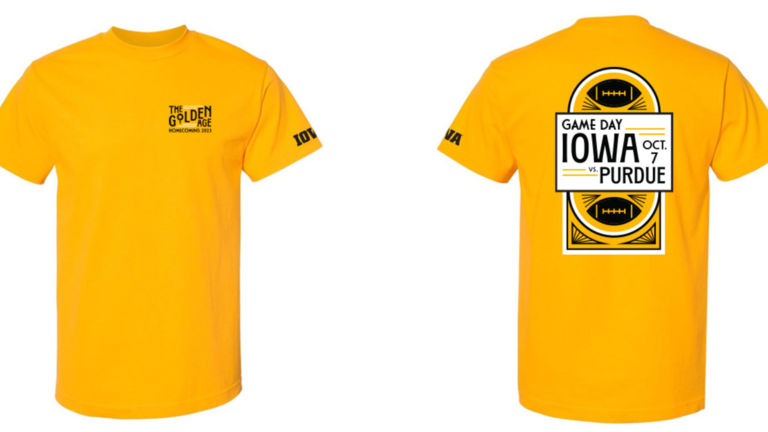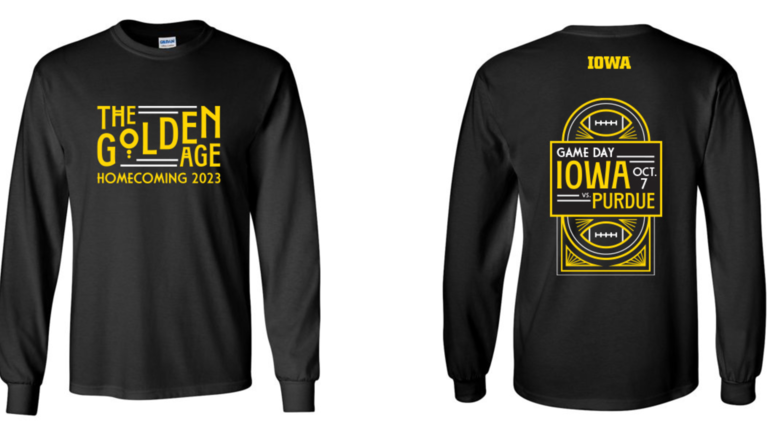 2023 Merchandise
We have multiple variants of shirts and buttons available this year! Prices are as follows:
Buttons: $2
Short-sleeve shirts: $15
Long-sleeve shirts: $25
Football Game Merchandise Sales
The Homecoming Council will be selling merchandise before all home football games, up to and including the Homecoming game. Below is a full schedule of our availability:
September 2 vs Utah State
September 16 vs Western Michigan
September 30 vs Michigan State (will no longer be selling at this game)
October 7 vs Purdue (Homecoming Game)
Payments for Merchandise
The Homecoming Council is a Sponsored Student Organization through the University of Iowa. As such, we are not allowed to take online/cash-free payments such as Venmo, CashApp, Apple Pay, Zelle, etc. due to student organization banking limitations. We are a cash-only operation during football merchandise sales. Please contact the Director of Sales & Merchandise with any questions.
Homecoming Tent
We have a permanent tent setup on the northwest corner of Hawkins & Melrose (southeast side of Kinnick Stadium). Please click here to see our location on a map.
At the tent, we will have all current merchandise, including buttons and shirts. We will also carry a limited supply of previous years buttons.
Mobile Council Sales
During pre-game tailgating hours, members of the Homecoming Council will be walking through all areas around campus selling Homecoming buttons only. Limited cash is available on-hand to make change, so please bring singles if you can!
If your organization would like order merchandise in bulk (5+ shirts, no minimum on buttons), you can start an order by filling out this form.