Register for the Hawks Run Home 5K
Registration for the 5K is now open! New signups will be accepted until September 30th at 5:00 PM.
Join us for the second annual Hawks Run Home 5K! Open to all of campus and our Iowa City Community, the Hawks Run Home 5K is a philanthropic 5K in support of Stead Family Children's Hospital. This year, we are excited to be partnering with UI Dance Marathon for the 5K! The run will begin and end in Hubbard Park. Registration proceeds will be donated to DM's philanthropy fund. Participants are able to both walk and run.
Registration
Registration will be $10 for everyone! T-shirts are sold out and will no longer be included in registrations.
All proceeds will go to the University of Iowa Dance Marathon. We will also accept donations.
Special note: Child registration must be paired with an adult registration.
Map
The route for the 2023 5K is shown below. This map is similar to the one from last year, though it extends a bit further north into City Park to avoid sharp turns.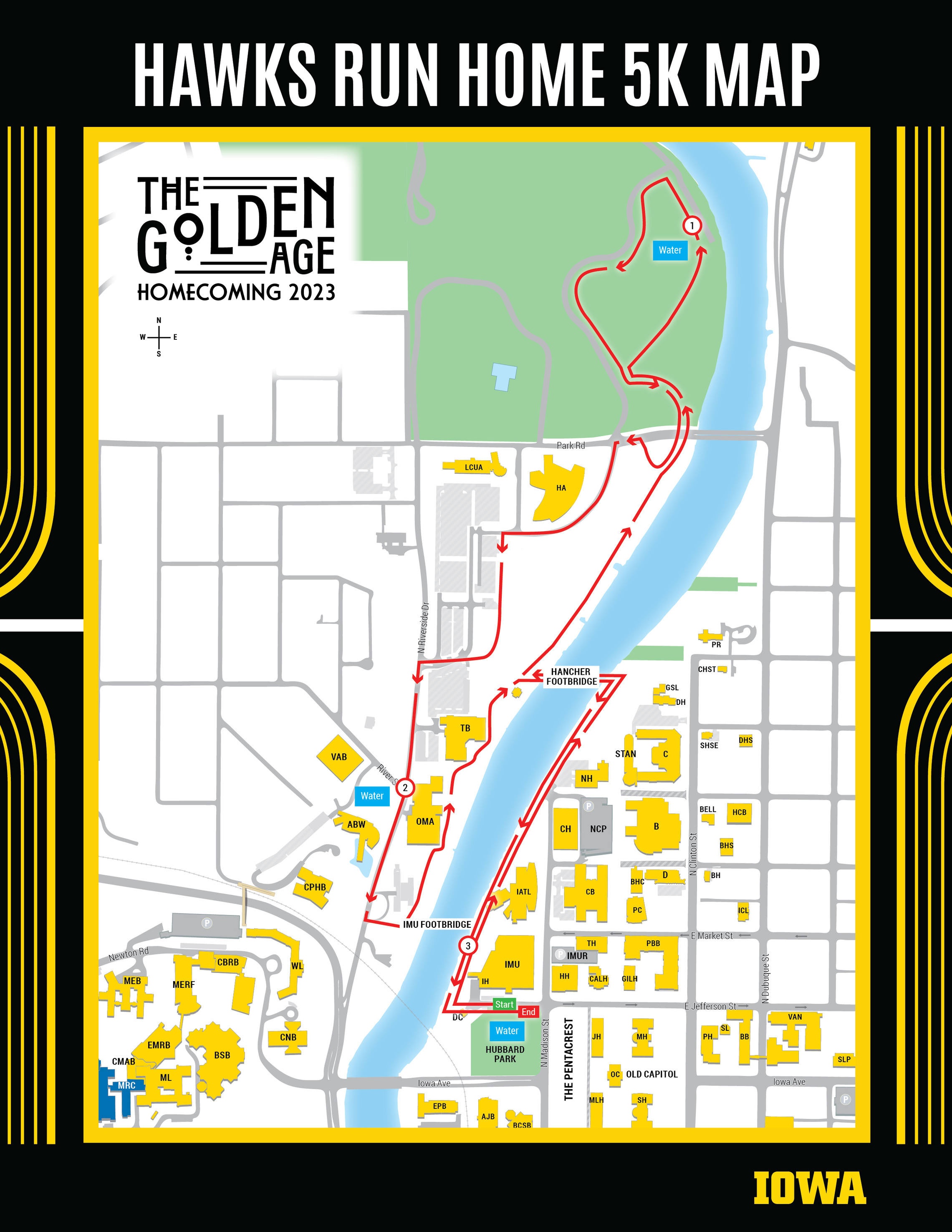 When/Where
Hubbard Park
Sunday, October 1st
9:30 Start time
Race Day Timeline
Check-in starting at 8:45
Runners start at 9:35
Walkers start at 9:40
Course closes at 11